Contacts:
Email: JasonMacCoy@gmail.com
Phone: 425-442-9653
Profile
3D  Instructor and Production Artist with experience in Education and Industry.   Core competencies include: knowledge of 3D production technology, excellent artistic skills, and ability to optimize production pipelines.
The Coder School of Bellevue (Industry)

Private coding instruction
Feb 2018 – Current- present- Teaching coding classes in: Python,  JavaScript, HTML and CSS
– Developed curriculum and taught Python and Scratch camps.
– Applied the A.A.D.I.E model to build effective training and support tools
-Created dynamic website with custom order forms and slide show galleries using WordPress,Ninja-Forms and Envira-Gallery.
-Created custom graphics for Website header, printed advertising and car rear window.
-Worked closely with client to match local and corporate branding.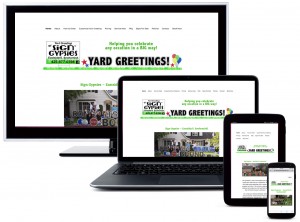 MacCoyHomesSolutions
 (Industry)

(May 2015-June 2016)
Customer relations and 3D Production consultant.
Home Remodeling Business- Client communications and scheduling of fist visits to assess project scope
– Development of internal tech operations including: cloud based file sharing, web based delivery of designs and website updating of social media content.
– Worked with contracted 3D artists to produce 3D content and deliver 3D pre-visualizations.Following images done in collaboration with production team and client input.


Basics Best  (Industry)
(June 2015) Contract Production Artist
Amazon Seller
I created (with client input) several designs for the commercial food pouch product sold on Amazon.
– Created imagery in Adobe Illustrator
– Delivered product exceeding client's expectations
– Initial reviews by the target market was very positive.
My personal project to reform education through re-designing information formats.
(Dec 20013-Present) CEO/Founder
CEO/Founder of Advanced Learning Dynamics. Effort focussed on designing alternate formats for information including: Music, Language, Memory Skills and Mathematics.
Awarded US Patent: 8039722 for Methods and Formats for Visually Expressing Music.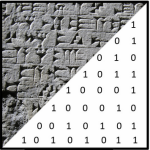 GrandView School District through Learning Associates   (Teaching)
Provider of Educational Services.
(Jan 2012-April 2015) Vocational Instructor
Private instructor for student awarded vocational funding to pursue training in 3D modeling and Traditional graphics.
Online instruction delivered with Skype and TeamViewer.
– Taught basics of 3D modeling with Maya
– High resolution modeling with Zbrush
– Concept art and Logo design.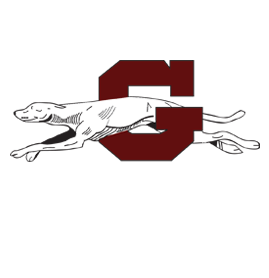 (October 2002-2013)
Game Animation and Digital Media, Course Instructor
Recipient of: Excellence in Teaching Award
Courses include:
– Introduction to 3D Max and Maya with Introduction to 3D Animation
– Character Design and 3D Modeling
– Project Planning, Storyboarding, Environmental Storytelling, Gamification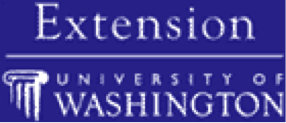 (January 2002-2012)
Co-Authored book on teaching Gaming.
Courses include:
-ZBrush 1 and 2, Beginner and Intermediate.
-3D for Games 1 using Maya and Zbrush
-Game Theory
-Character Design

Wizards of the Coast  (Industry)
Large game studio. Work sub contracted through SolutionsIQ
(June 2007-August 2007) Production artist
• Developed 3D models and texture maps
• Zbrush Normal Mapping for low poly game models.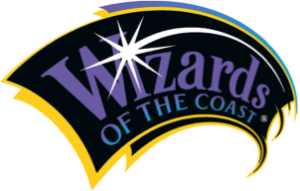 (Feb 2007-May 2007) Production Artist
• Developed 3D models and texture maps
• Zbrush detailing for low poly Normal Mapping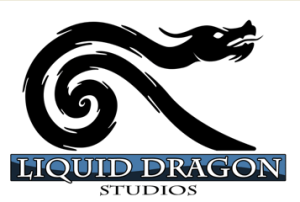 Production artist, (Sept 2006-March 2007)
• Created concept art and illustration
• Developed 3D models and texture maps
• Character animation for game play

(September 2010-June 2011)
– Teaching fundamentals of animation
– Concept art production
– Introduction to 3D Max

Pixologic  (Industry)
Makers of Zbrush software
(August-2007)
– Recorded and edited video Tutorials (using Camtasia) on creating Normal maps in Zbrush for 3DMax and Maya.
– Designed curriculum and lessons to learn fundamentals of Zbrush.
– Implemented video lessons in classroom setting.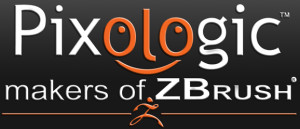 I-base Games  (Industry)

Small game company
(April 2005-June 2005) Production artist
Responsibilities included:
• Created concept art and illustration
• Developed 3D models and texture maps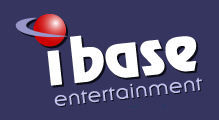 – 3D Max Course instructor
– Designed core curriculum for their Game Animation Program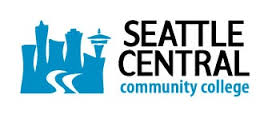 Sierra Games
 (Industry)
3D Production Artist for Odyssey The Gathering ( Un-released)
(April 1999-March 2001)
• Creating concept art and illustration
• Developing 3D models and Texture maps
• Designed and created levels with the proprietary company game engine

Education
3D Animation Program Certificate, Seattle Central Community College, 1999
Bachelor of Arts in Humanities, Washington State University, 1995
Minor in Speech Communication
Minor in Fine Arts, emphasis in sculpture
(Honor awards: Golden Key and Phi Kappa Phi)
Vocational Education Certificate, State of Washington and Lake Washington Technical College, 2004
Artistic Involvement
Figure drawing sessions at Daniel Smith Art Supply.
Figure drawing sessions at Kirkland Community Art Center.
Water color exhibitor at Okada Gallery, May 1999.
Gallery exhibitor at Bellevue City Hall, June 1998.
Published work
"Teaching Gamecraft": The theory, planning, art, production and design of video games, 2003.
This project was funded by a grant from the state of Washington in an effort to help establish curriculum for educators teaching 3D animation.
Guest Speaker
Seattle Video Game Industry Job Conference and Resume Workshop. Guest speaker on panel for "Getting in on the ground floor".
Link: www.thegameinitiative.com/seattle/speakers.html
 Other:
Awarded US Patent (8039722). "Methods and Formats for Visually Expressing Music".
Little League baseball Coach (2010-2013)
Contacts:
Email: JasonMacCoy@gmail.com
Phone: 425-442-9653